A Healthy Lifestyle is Within Reach
Our outstanding team is here to help you reach your healthcare goals. Contact us today.
How Can Chiropractic Care Help You?
As a leader in subluxation-based chiropractic, we go beyond the treatment of neck and back pain, we are unsurpassed at finding and removing nerve interference, thus a better information flow between your brain and body, resulting in the overall wellness of your body. We want our patients to feel comfortable knowing that from their first visit on, they will be treated with the care and compassion you would expect from a team of professionals who really do care about each and every patient's health and well-being. Call us Now!
Gonstead Chiropractic
Doctor Josh Lawlor is a board member of the Gonstead Methodology Institute, and has trained in Gonstead technique for many years. Gonstead is a technique that allows the doctor to be very specific in the analysis of the spine. The more specific we can be the better results you will see.
Health Benefits of Chiropractic
Chiropractic care can be helpful for so many different conditions. We encourage you to contact us today with any questions you have. Our caring staff at Lawlor Family Chiropractic is here to help.
Chiropractic care is the practice of using spinal alignment to alleviate a wide variety of physical ailments, including muscle strain, neck pain, chronic back pain, and more. This is accomplished by adjusting the position of the spinal column to its proper shape, providing a non-invasive solution for pain relief.
How Can Chiropractic Care Help You?
Many people dismiss chiropractic as being something only for back pain, but chiropractic treatment can be used to treat a wide variety of physical issues, such as migraines and headaches, chronic pain, carpal tunnel, pain due to injury or muscle strain, and much more.
The History of Chiropractic Care
The word "Chiropractic" is derived from the Greek words "cheir" (hand) and "praktos" (done) combined to mean "done by hand." It was chosen by the developer of chiropractic care, Daniel David Palmer. In 1895, D.D. Palmer performed a chiropractic adjustment on a partially deaf janitor, Harvey Lillard, who later reported that his hearing had improved due to the change.
D.D. Palmer opened the first chiropractic school two years later, and in the century since, chiropractic professionals have used spinal adjustments to help people prevent and cope with back pain, carpal tunnel, muscle strain, headaches and migraines, and a variety of other physical ailments. Millions of people benefit from the work of Dr. Palmer today.
What Kind of Training Does a Chiropractor Have?
Chiropractic doctors go through a minimum of four years of schooling at a chiropractic college, generally preceded by an undergraduate degree in the basic sciences or several years of experience in a prior relevant health care field.
Students of chiropractic care must spend a minimum of at least 4,200 hours with their teacher, and a minimum of 1,000 hours of fully supervised clinical training with an instructor as they learn the appropriate diagnosis and treatment techniques to help heal your body and restore it to its natural, fully functioning state.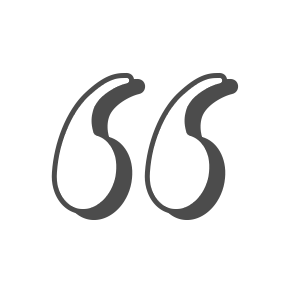 "From my own needs to support for my athletes/teens, Dr Josh is the best!! He is affective, personable, and honest! I have referred many people to his practice with many a positive result!"
Penny Wagner Smith
"Dr. Josh is by far the best Chiropractor I have gone to! I had severe back and neck problems and since going to him I have finally found relief! He is always kind and caring. I would recommend everyone I know to him!"
Brandy Ploog